For Self-catering Holiday Villas in Southern Dunes Golf Club, Orlando, Central Florida, USA

Booking and Rental Conditions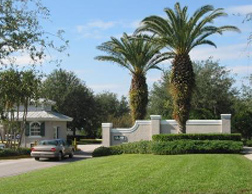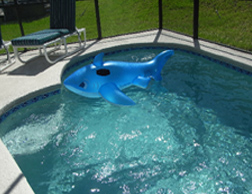 All rentals are subject to the following conditions:
All correspondence will be sent to the first named person at the address specified on the booking form.
The booking is not guaranteed until the deposit has been received and cleared.
The person must pay at least £100 deposit on completion of the booking form.
The rental period commences 4pm local time on the day of arrival as indicated in the booking form. Guests must vacate the house by 10am on the day of departure.
Neither ourselves or our agents accept liability to pay compensation in respect of any loss, damage or changes arising from circumstances beyond our control. These circumstances include (but are not limited to) war, riots, civil disturbance, strikes, floods, closure of airports, volcanic ash clouds, adverse weather conditions or other events beyond our control.
We cannot accept liability for any third party claim, accident, damage or loss to you, your property, or for any expenses. Therefore, we strongly advise you to obtain adequate travel insurance.
Upon receipt of the final payment, I will forward a welcome pack that includes directions to the villa.
In the event of you cancelling the booking for whatever reason the following charges will apply:-

| | | |
| --- | --- | --- |
| | More than 8 weeks | - the deposit |
| | Between 6 and 8 weeks | - 50% of the total rental costs |
| | Between 4 and 6 weeks | - 75% of the total rental costs |
| | Less than 4 weeks | - 100% of the total rental costs. |
| | | |

Additional to the rental price I also require a security bond of £150 to cover the cost of any breakages, damage or excessive cleaning or utility bills during your stay. The bond will be returned within 30 days, less any deductions deemed necessary by our management company.
For Self-catering Holiday Villas in Southern Dunes Golf Club, Orlando, Central Florida, USA
Contact: Mr Paul Wadsworth
1 Storth View
Old Ainleys
Elland, UK,
HX5 9JT

My
Florida
Villa

Tel: +44 (0)1422 310636

Contact us by Email